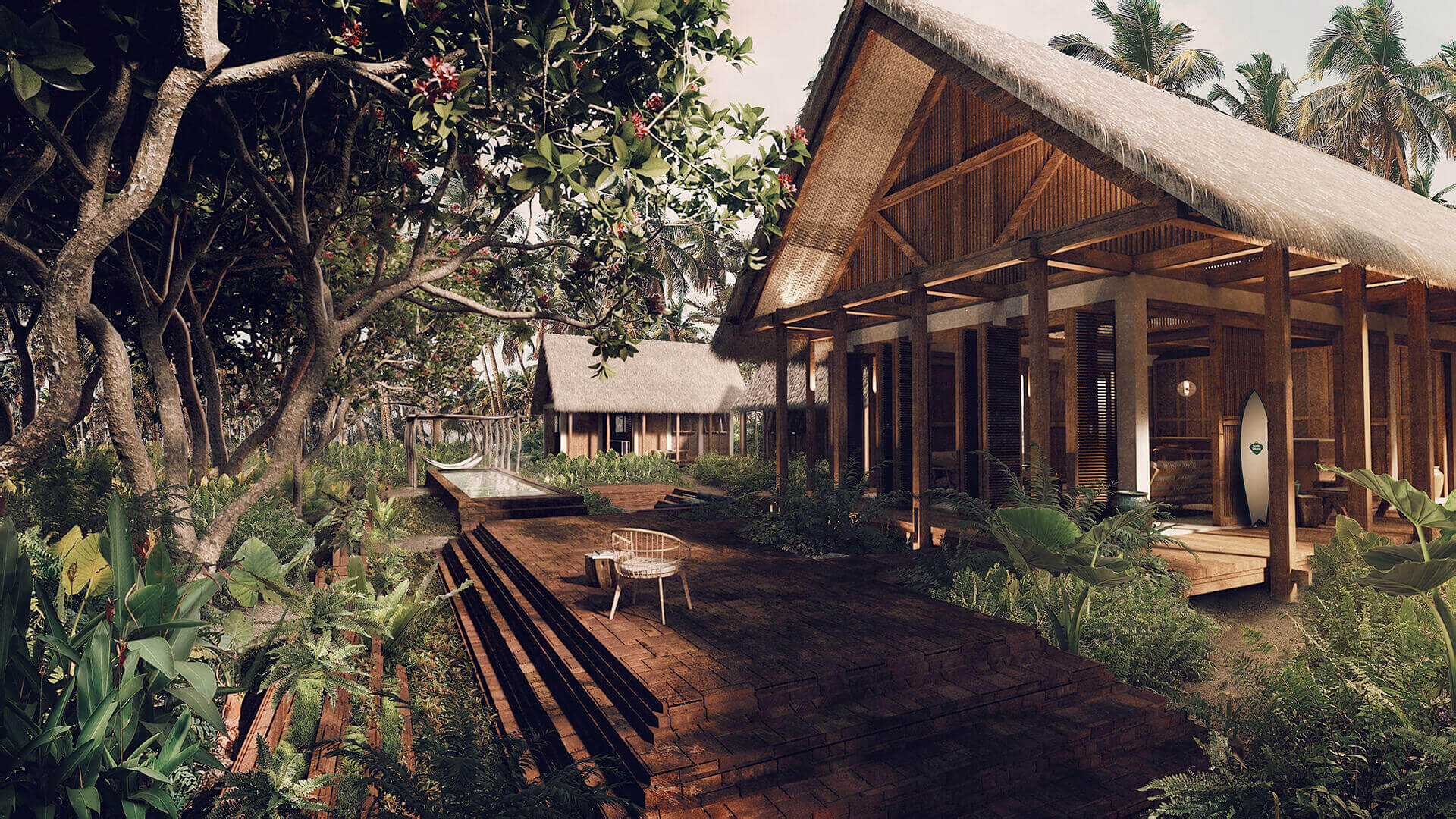 Invest in your tropical dream house
Starting construction now
Seaside Collective offers a unique chance to create a dream lifestyle, strengthen your network and expand your entrepreneur goals, all in one smart investment, right by the beach in front of Tampah Hills.
Your Seaside Collective house in short:
Land lot
land area
Swimming pool
---
Outdoor lounge area
---
Sculpted garden
---
Approx 300 m from the beach
House
150 m²
Spread over 3 houses
2 bedrooms
---
2 ensuite bathrooms
---
Living room and kitchen
---
Built-in furniture included, SC can assist with interior designer for furniture sourcing
The 14 houses in Seaside Collective Lombok are designed by Architect Miguel Quezada – combining vernacular, timeless design with sustainable materials and construction practices. They all feature 2 airy bedrooms with ensuite bathrooms, a spacious kitchen/living room with a loft, and a beautiful garden with a pool. All three houses also feature lofts for extra sleeping/leisure space. Built-in furniture, kitchen and lighting are included in the price.
Total indoor living area is 175 m² with 150 m² interior floor space and 25 m² loft space. The outdoor space is made up of the swimming pool, leisure areas with a sunken sofa and garden.
The houses are mainly built with reclaimed Indonesian wood, and local bricks and are designed to minimize water and energy use. Seaside Collective will reuse water and have its own central solar energy system, minimizing energy usage and costs.
Why buy a house in the Seaside Collective
Invest in a sustainable, architect-designed house 300 meters from the beach
Earn passive rental income when you're not using your house
Get free access to a world-class co-working space in the dreamiest location
Connect and network with entrepreneurs from all over the world in Tampah Hills
Have the chance to swap houses with members from other future Seaside Collective destinations
As a Seaside Collective investor, you also:
Get a handmade Seaside Collective Surfboard
Have the chance to influence where the next Seaside Collective destinations will be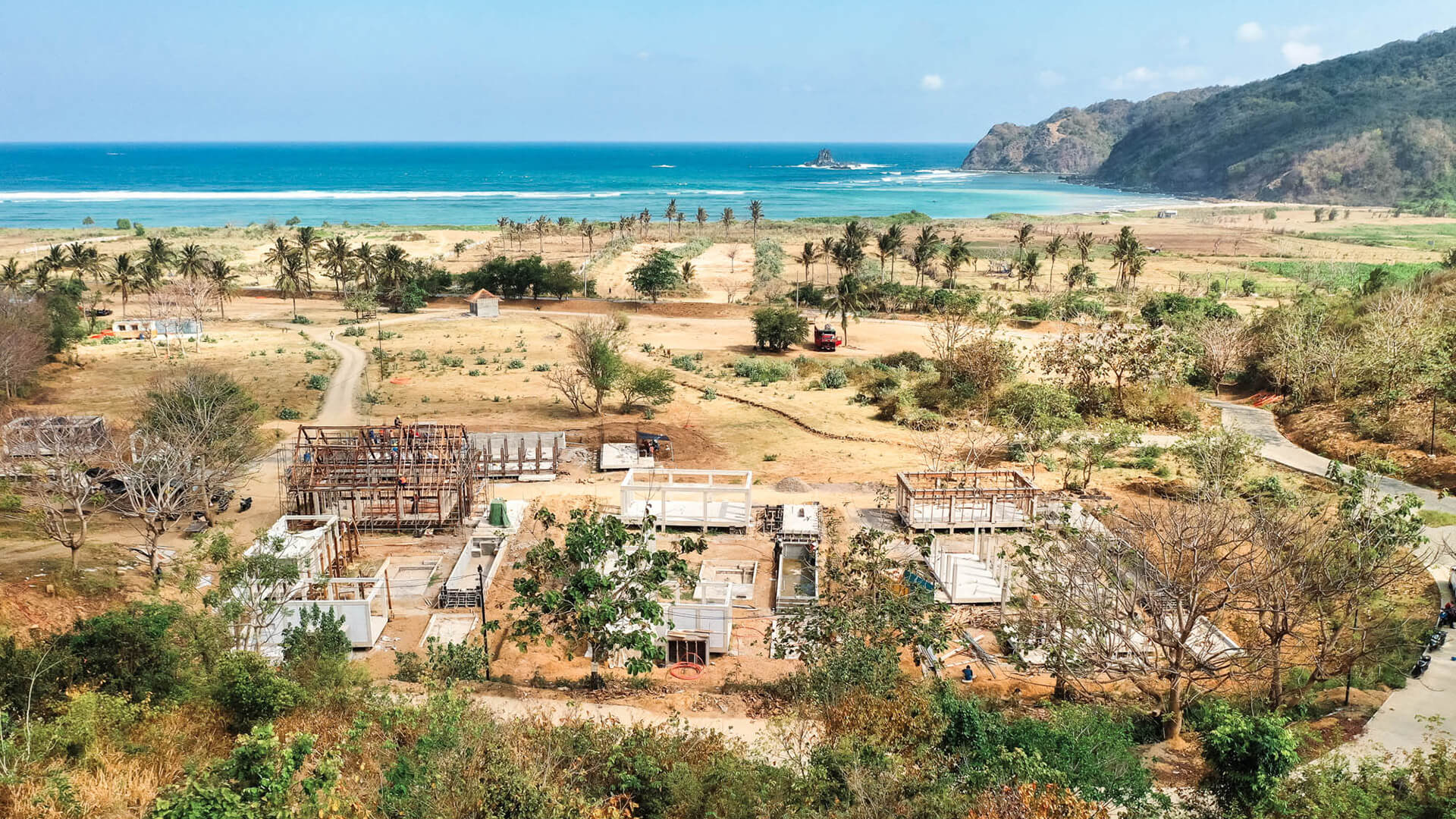 Return on your investment
If you only use your house for part of the year, you can rent it out through Seaside Collective. We market and rent out your house for you through our own booking system to minimize 3rd party booking fees. We also handle all administration, legalities, and practicalities – so you don't have to worry about anything. We expect investors to make, on average 10% ROI, calculated on a conservative occupancy rate of 50% and a daily rate of 300 USD.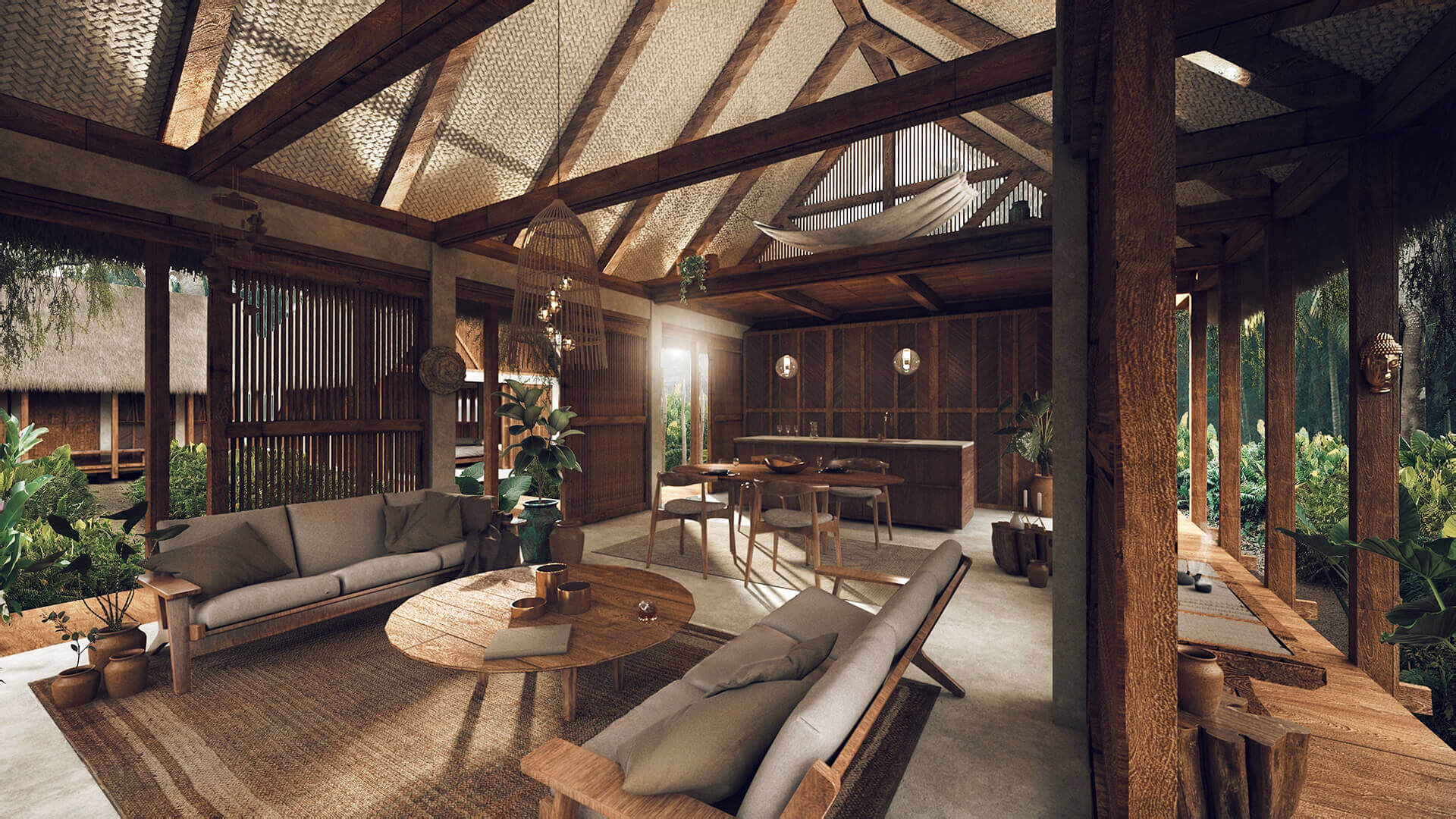 Build by example
Sustainable development is essential to Seaside Collective, and we aim to be energy-efficient during the building process and long-term. All houses are meticulously designed to be sustainable. We have optimized the sun exposure, natural airflow, wastewater reuse and use local and reclaimed material to minimize the environmental impact.
The houses are very energy efficient, thanks to leading brands of electrical equipment and the smart open design that minimizes the need for air-con. As part of the service agreement, black- and greywater are taken care of and recycled in an environmental-friendly way. Trash collection and recycling is also included in the service contract.