Now selling – a house to live your dream
We are now selling the final houses in Seaside Collective Lombok. This is your chance to invest in your own home in front of Tampah Hills – 300 meters from the ocean. Each lot is 500 m². Each house has 150 m² floor space, 25 m² loft space, two spacious bedrooms, and a large kitchen living room. The houses are sustainably designed using local materials and reclaimed wood. The setting is magical, with a beautifully designed garden with a swimming pool.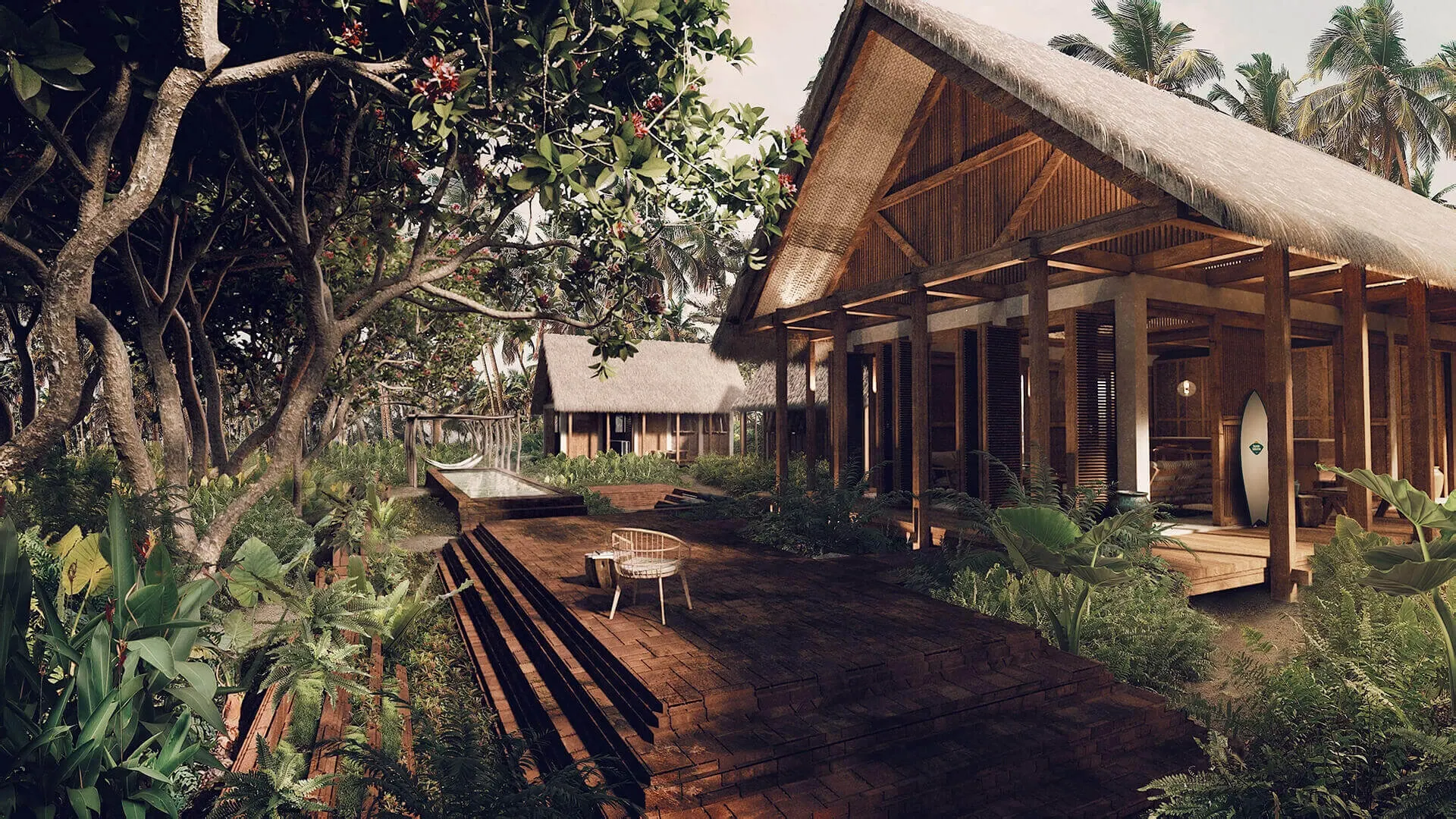 House size: 150 m2
2 Bedrooms with ensuite bathrooms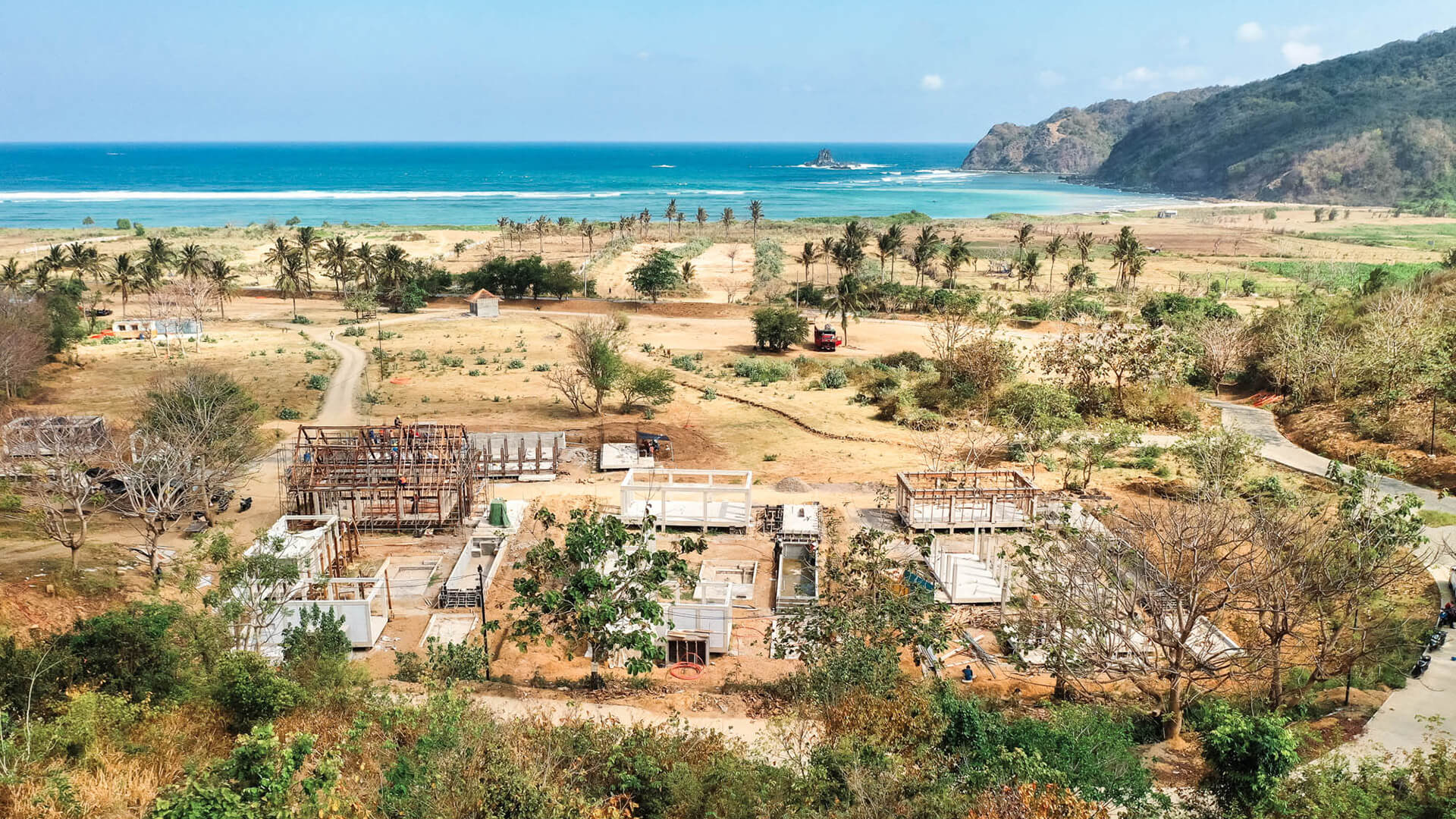 Land lot size: 500 m2
300 m from the ocean
As an investor in Seaside Collective, you are also a member of the Seaside Society, with access to everything in Tampah Hills – the co-working space, sports center, leisure areas and green areas. To invest, read more on our houses page, and contact us to get the prospect and info on how to apply.
Seaside Collective X Tampah Hills
Seaside Collective is the younger sister brand to Tampah Hills, a premium hospitality destination with sustainable, bespoke villas in south Lombok, Indonesia. While Tampah Hills is focused on privacy and exclusive lots on the hill, Seaside Collective features accessible, architect-designed houses 300 metres from the beach.
A LIFESTYLE INVESTMENT
Just like in Tampah Hills, we offer a full-service rental and management concept, maximizing the return on your investment when/if you're not living here. Investors enjoy complimentary access to amenities in Tampah Hills and the Seaside Society, including massive park and recreation areas, a world-class co-working space, a sports center, restaurants, a spa, Yoga studio and much more.
With Seaside Collective, you invest in a dream lifestyle while joining a connected and influential network. We are looking for individuals interested in contributing and helping to grow the Seaside Collective into a model for living and co-creating in paradise locations.
Future expansion of Seaside Collective locations
We are planning to expand as our nomadic community grows. We have a list of destinations close to our hearts, where new Seaside Collective hubs would be logical next steps. And as an investor, you will have a say on where we should open the following locations.
When we are open in multiple locations, all owners can do house swaps, or swap for credits, with owners in other locations. Imagine spending 2 months in Lombok, 1 month in Sri Lanka, and another 2 in Costa Rica. You can chase the never-ending summer, living in style without breaking the bank – all while connecting with entrepreneurs worldwide.